INVITE SHERRI BAPTISTE
TO TEACH AT YOUR STUDIO:
CONTACT Baptiste Power of Yoga
info@powerofyoga.com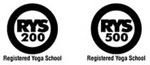 Course Provides
Yoga Alliance CEU's
The Registration Form
Provides CEU Breakdown
THIS BAPTISTE SCHOOL ONLINE PROGRAM PROVIDES: CEU'S/HOURS OF CONTINUING EDUCATIONAL DEVELOPMENT TO SUSTAIN AND QUALIFY FOR PROFESSIONAL CERTIFICATES. CERTIFICATIONS. SKILLS SETS OF TRAINING OFFERED INCLUDE YOGA, YOGA WITH WEIGHTS FITNESS, MIND BODY TECHNIQUES, CUEING, CLASS ROOM STRUCTURE,TEACHING METHODOLOGY, WORKING WITH SPECIAL POPULATIONS, YOGA WITH WEIGHTS, ADDING WEIGHT RESISTANCE, MEDITATION, BREATHING, ALSO 101 INTRO TO RECORDING YOUR SESSION AND ZOOMING.
Yoga with Weights Online Course: Starts January 29, 2022 (Register space is limited to 15 participants)
Unlike many online courses and workshops, Sherri Baptiste's Yoga with Weights™ fully engages each student in theory, practice and reflection in a realistic timeline that leads to certification. Here, not only will you find a professional online training, but you will also have access to Sherri directly. Sherri Baptiste honors each of her students with very personal one-to-one feedback regularly. She becomes intimately involved in your personal and professional development as a yogi and yoga instructor. If you are unfamiliar with online training, you will also have access to Julie Sawyer, who not only is certified through Yoga Alliance as E-RYT 200 and YACEP, but who also is an expert at online instruction and student engagement. This course is an investment in your development as an instructor and is priced very competitively. All of the course materials are downloadable so that you can always refer back to them after your certification. Yoga with Weights™ will support your own well-being while offering you a niche in the fitness, health professionals and yoga instruction world.
Are you looking for a better way to achieve overall fitness and personal well-being—physically, mentally, and spiritually?
Yoga With Weights: Baptiste Method
Take this course for:

• Personal Practice Certificate of Completion

or Optional

• Teachers Track Yoga with Weights Instructor Level I Certification
The modern, western version of weighted yoga was started by Sherri Baptiste, the daughter of power yoga and physical culture pioneer Walt Baptiste. Yoga with weights is an excellent way to increase muscle mass and bone density while still retaining the mental and relaxation benefits of traditional yoga.
Join Sherri Baptiste, author of Yoga With Weights for Dummies, for this 12 module online learning program. During the 12 modules you'll learn how to build core stability and improve balance as you exercise, tone, and shape your body. Maximize your workout potential and bring home an inspiring practice that restores energy and keeps you looking and feeling your best.
Online Learning Course - Yoga with Weights: Baptiste Method
Registration now open for Online Program: Program Start Date January 29, 2022!
Contact for more info: Baptiste Power of Yoga 888-804-9642 or Email info@powerofyoga.com
The 12 module course is an opportunity for all levels of ability, householders, everyday people, men, women, athletes, yoga teachers, yoga students, fitness students and instructors (both experienced and new to yoga and or working with weights) some of the many ways to enrich and refine their current personal practice and/or physical fitness regimen with the Yoga With Weights™ exercise program, regardless of their location.

Yoga With Weights™ System teaches:
anatomy of movements
integration of breath and movements
holistic attention to attitudes, diet, and self care
both on and off the mat
therapeutic adaptations with diverse populations,
including pregnant women and older people
with structural limitations
adaptations to support a wide variety of athletic endeavors
sequencing of practice and class sessions
Course Purpose: The purpose of this on-line learning course is to offer an
opportunity for all all levels of ability, householders, everyday people, men,
women, athletes, yoga teachers, yoga students, fitness students and instructors
(both experienced and new to yoga and or working with weights) some of the many
ways to enrich their current personal practice and/or physical fitness regimen with
the Yoga With Weights™ program, regardless of their location. Students in the course will have access to Sherri Baptiste's expertise,
while exploring the postures and sequences on their own. Students will learn ways to achieve overall physical fitness and personal well-being
by combining specific alignment principles, breath work, and strength training utilizing small weights.
For more info on the learning course please contact: Baptiste Power of Yoga info@powerofyoga.com

Students in this course will learn several workouts
that will demonstrate how to:
develop postural alignment
refine and lengthen muscles
build core stability, bone density, and balance
release tension in muscles
strengthen concentration through use of breathing, pacing, alignment,
and meditation techniques
sequence poses for a highly-effective personal practice
stay motivated and committed to holistic self-care
Through the slow, controlled practice of Yoga With Weights, you:

Stimulate metabolism through active breath, increased weight bearing, and movements
Increase strength, flexibility, and stamina
Exercise, tone, and shape your body
Maximize your workout potential for quicker results
Throughout the 12 module on-line learning course you learn warm-up exercises,
seated exercises, standing exercises, and floor exercises. You'll learn
yoga with weights as an inspiring practice that will be supportive to restore
your energy, help you relax, and keep you looking and feeling your best.
No experience with yoga or weights is necessary and people of all fitness
levels are welcome to apply for the on-line 12 module learning course.
Equipment needed in this system includes a yoga mat, handheld weights
(1–3 pounds per hand for women and 5–8 pounds per hand for men)
and ankle weights (2–3 pounds for women and 3–5 pounds for men).
Manual Required for On Line Training: Yoga with Weights for Dummies
by Sherri Baptiste (Hardcover or Digital format)
Faster Impact - Quick Results
Benefits From Yoga with Weights: On its own, yoga is a great strength and flexibility workout; add weights and it becomes an express ticket to sleek, defined muscles and increased stamina. While the weights require added exertion, they also act as guides, engaging the correct muscle groups and forcing your limbs to work together to balance. Practicing yoga with weights instills an awareness of how your body is meant to move.
Supports Healthy Bone Density
Encourages Lean Muscle Mass
Stimulates Metabolism
Engages Muscles in New Ways
Improves Range of Motion
Improve Sports Performance
Experience Improved Strength
Enhance Balance and Coordination
Assists in Injury Prevention
Help Prevent Obesity

Tone and Define the Body
Improve Energy Levels
Develop Better Breathing Habits
Practice Becomes a Moving Meditation
Strength, Flexibility, Stamina
Maximized Workout Potential
Exercises will Tone, and Shape the Body
Improve Mental Focus
Longevity
This online course is an independent tutorial with guidance and pacing from an instructor. Students will progress through the modules and homework at their own pace. This program will teach participants about Yoga with Weights™ and how to confidently practice a safe and challenging multi-level Yoga with Weights™ class of your own.
This first level is for all levels of ability. This program is for the novice and/or the fitness, yoga or health professional who wants to add Yoga with Weights™ to their own personal practice or program of yoga, health and fitness. 12-modules fully online course students, will receive a Level 1 Certificate of Completion.
CARE OF STUDENTS WHILE TRAINING:
Through conscious care provided to each participant, students will be skillfully mentored through the 12 module online training. Each module provides a detailed format to follow, with weekly homework, and video clips to support the learning process. The students will receive
individual guidance as needed.
FACULTY: Online Learning Yoga with Weights: Baptiste Method
SHERRI BAPTISTE – BAPTISTE POWER OF YOGA™
Sherri Baptiste is an inspirational yoga teacher at the forefront of training in America. She offers approachable training, that shows real people the depth and benefits of mind•body•breath practices and how best to incorporate the best of yoga, fitness and wellness into their busy lives. She is the daughter of America's yoga pioneers and master teachers Magana and Walt Baptiste. Founder of Baptiste Power of Yoga, she offers classes, workshops, retreats and teacher training. Her retreats and teacher training programs provide an empowering, peaceful oasis in a hurried world, a place where students can find within themselves the tools and knowledge to support and maintain a happier, healthier and more spiritual lifestyle. The Baptiste Family is recognized for their insight into the rich spiritual heritage and great wisdom teachings of India, while also integrating the very best of Western fitness practices. Teaching the concept of a sound mind in a sound body Baptiste Yoga is taught as a Lifestyle holding aloft the authentic yogic ideal of harmonious Self-development, emphasizing the need for integrating the physical, mental and the deep spiritual dimension into every day living while realizing your deepest potential in Life. She is the Author of Yoga with Weights for Dummies also Yoga All in One for Dummies (2015 Wiley Publishers).

Sunflower Wellness Cancer Recovery Programs also provides Sherri Baptiste's Yoga with Weights Classes, as part of their weekly class schedule to promote healing and well-being while helping their clients gain control through their recovery process.
JULIE SAWYER: Online instructor for 5 universities, including Northeastern and UMass
Teaching fully online since 2006
Ed.D. in educational leadership and inclusive practices
Certified in Best Practices for Online Pedagogy
Specializes in online student engagement
Founder of Focused Yoga, Mindfulness, and Nutrition
Yoga Alliance E-RYT 500 and YACEP
KATE VOGT: Baptiste Yoga Teacher Training Program Educator since 2005
YACEP and IAYT-Certified
Author, Our Inherited Wisdom: 54 Inspirations from Nature and Poetry; Mala of Love: 108 Luminous Poems; Mala of the Heart: 108 Sacred Poems
Faculty, Yoga Teacher Trainings in Yogic Lifestyle, Ethics, Philosphy, and History
Founder of "Living Wisdom Every Day," reconnecting our inner and outer ecologies.
Community Educator and Presenter, College of Marin
Two degrees, M.B.A., B.A.
Individualized Tutor: wisdom lifestyle, therapeutic yoga, yoga with weights
ENROLLMENT PROCESS: Please complete fully, and attach all required documentation.
Registration must be received, with full payment by January 28, 2022.
Program Semester begins January 29, 2022: While BPY (Baptiste Power of Yoga) staff will send an email confirmation of receipt,
incomplete or late applications after the start of the program will not be considered for review.
CREATE A YOGA WITH WEIGHTS BAPTISTE METHOD COMMUNITY: ORGANIZE A TRAINING GROUP, GROUPS OF 10 OR MORE WILL RECEIVE A 10% DISCOUNT.
ALSO: With ten students or more, Sherri Baptiste will travel to your studio (within the US) to provide a one day master Yoga with Weights class workshop.
Date will be decided during your training process.
REGISTRATION FORM and most commonly asked questions about the program:
Download this file and mail in completed form - Registration Form
COURSE FEE: Online Learning Yoga with Weights: Baptiste Method 12 Module Course Payment
Early Bird Full Payment: $1,495 Full Payment (cashiers check or money order). ($1,595 regular price)
*Pay Pal Option available - registrant/payer will incur additional PayPal fees added to prices above of 3%

Early bird registration ends at midnight on January 23, 2022!
Earlybird Payment:
$1,538 ($1,495 + $43 PayPal fees)

Regular Payment:
$1,641 ($1,595 + $46 PayPal fees)

**Affiliate Program Available
SATISFACTION GUARANTEE: If after 'module one' of the online learning program, you decide this program is not for you, a tuition refund will be given (minus a $195 office fee). A request for refund must be sent in writing to Baptiste Power of Yoga. NO REFUNDS AFTER MODULE ONE. *Please note that if you have paid by PayPal your refund will be minus the $195 office fee, plus any and all fees incurred and paid to PayPal. Both Office Fee and fees paid to PayPal will be subtracted from your tuition refund.
Info and Registration Visit: Baptiste Power of Yoga - www.powerofyoga.com Yoga with Weights: Baptiste Method - www.yogawithweights.com Email: info@powerofyoga.com or Call: 888-804-9642
MEDICAL DISCLAIMER: Our programs are educational experiences and are not to be mistaken for long-term therapy or cure. Some people may find some programs to be too psychologically or physically challenging. We recommend that you consult a physician or trusted counselor if you have any doubt.